René Boutin, butterfly enthusiast for over 40 years!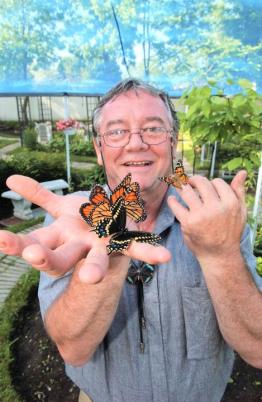 René Boutin is Monsieur Papillon (Mister Butterfly), a man who has chosen to make his passion a profession, a life and to benefit everyone.
It's in his home, in
his yard
that he starts his project. Modest at first, the project quickly becomes a contagious passion and today it is across Canada that he distributes butterflies and caterpillars either under
educational projects in schools
and daycare or for
butterfly releases
for all kinds of occasion: Weddings, baptisms, funerals, celebrations, etc.