Flight cages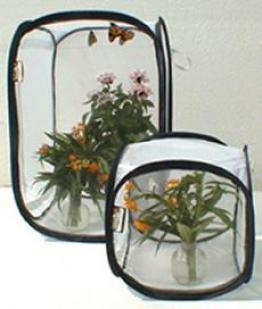 Pricing:

Cube 12" = $16
13"x13"x23" = $32
17"x17"x17" = $24

60 micron netting recommended to prevent parasitoids.
A transparent side (vinyl) for looking in. Folds flat, washable and has a zipper for easy access.

These cages can also be used as a caterpillar raising unit while using hostplants or hostplant cuttings.